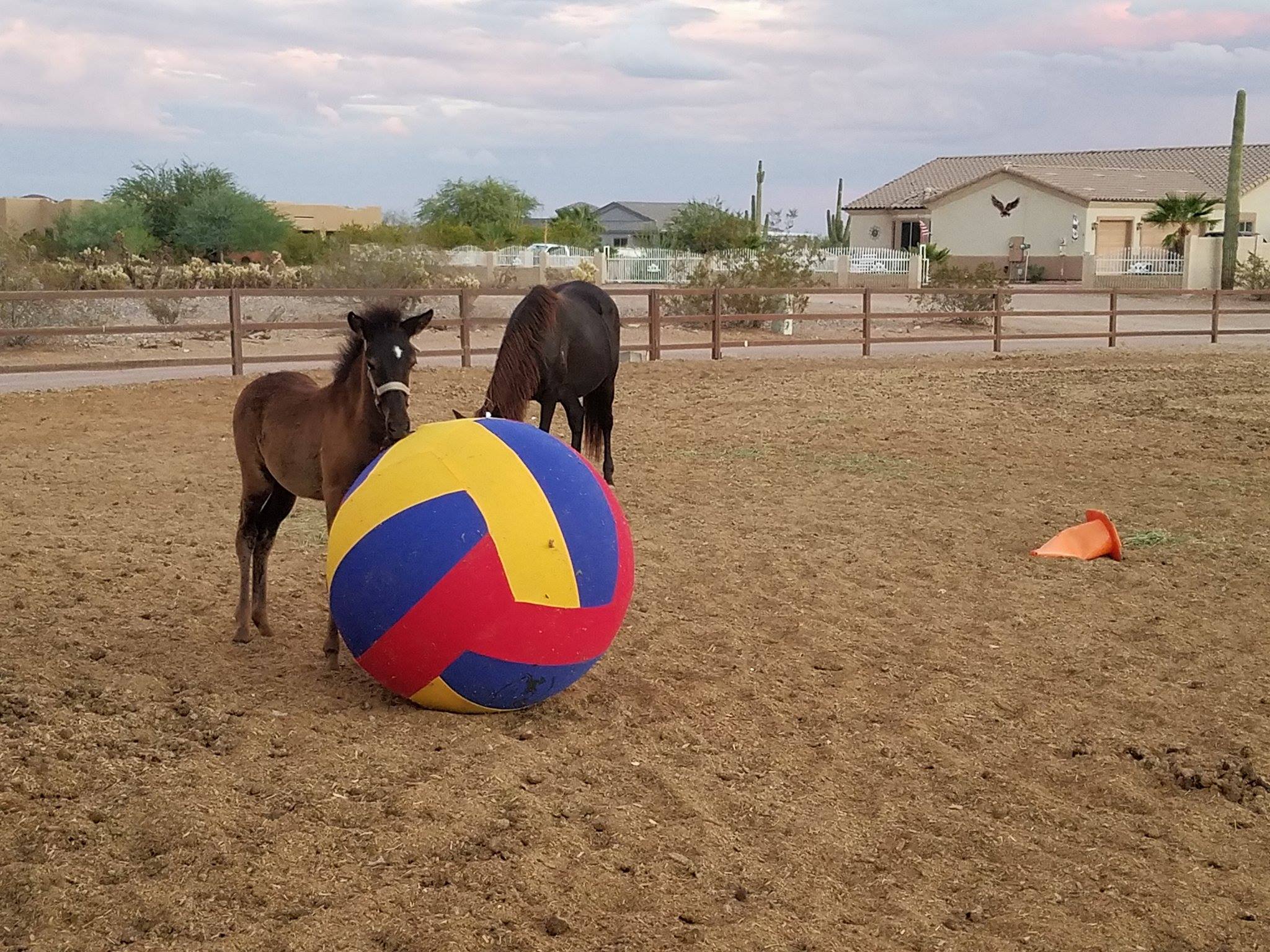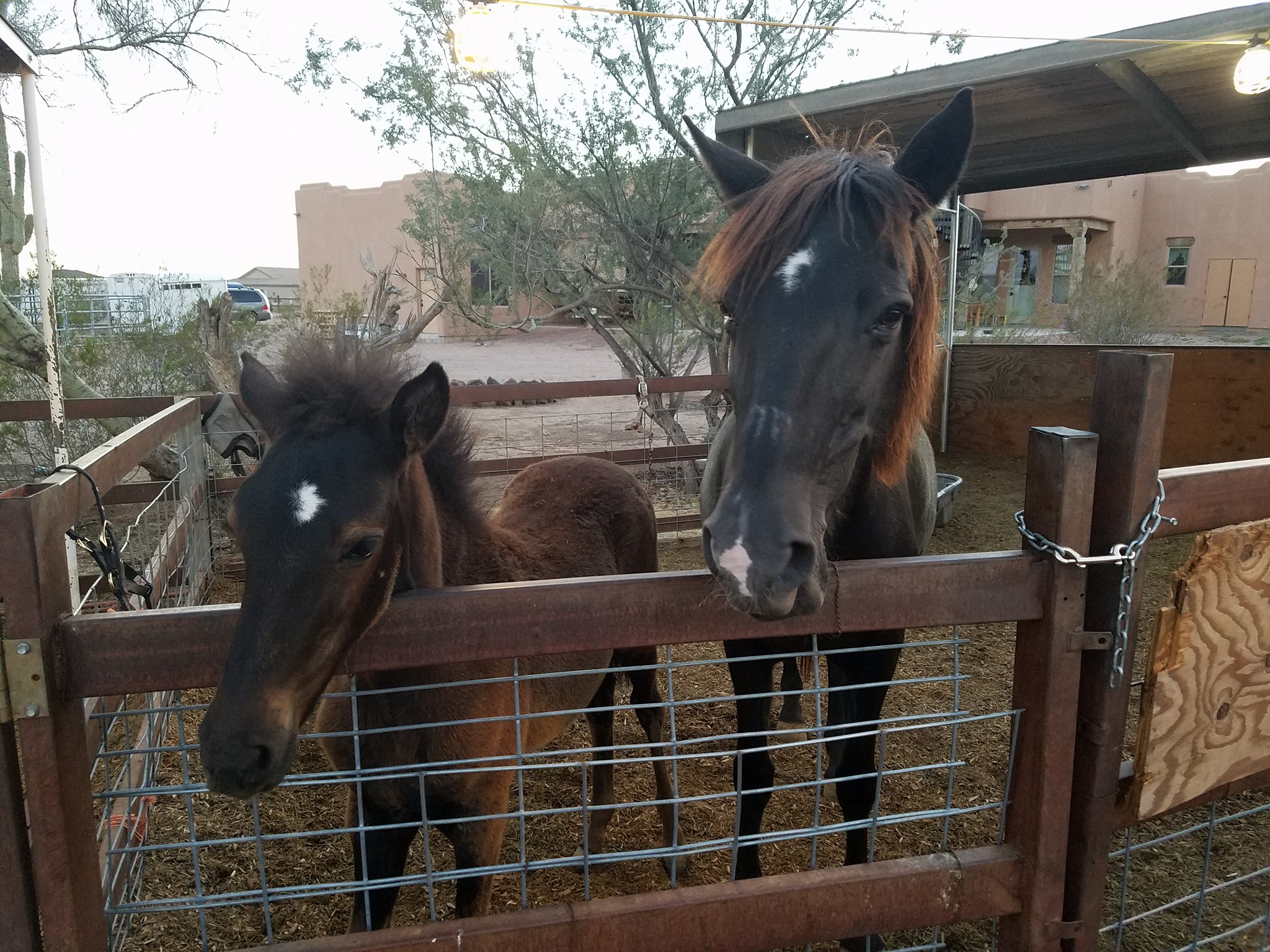 New Beginnings Paso Fino Horse Rescue Nikita with her now-11 week old filly, Starlight! Born at Glenn Davis's ranch in Surprise, AZ
Arizona Chapter News -

It's spring in Arizona -- we have beautiful weather for riding and your horse will love you for getting out on the trails!

Equine Trail Sports has several great events coming up. The ETS obstacle course "OC" is an arena competition with a minimum of 8 obstacles- great way to get started with your horse, all levels are welcome!!

The "TC" is a trail challenge with generally 6- 7 miles of trail and 6 obstacles.

With ETS that you have the capability to customize your ride.

Each obstacle offers three challenge levels:

Novice, Intermediate and Advanced.

The rider picks the challenge level most suitable for their horse AT EACH obstacle.

Also, there are no time clocks ticking over your head!

Within reason you can take your time. Generally, after three refusals, riders are asked to move on, but you get points for giving it a try!

Come learn, practice, get ideas of things to work on! For more information on Equine Trail Sports, visit www.equinetrailsports.com (registration and payment is only online).
These are great opportunities for recreational riders to accumulate points while building skills and having fun!

September 10-11-12th at Northern AZ Riding Stables in Flagstaff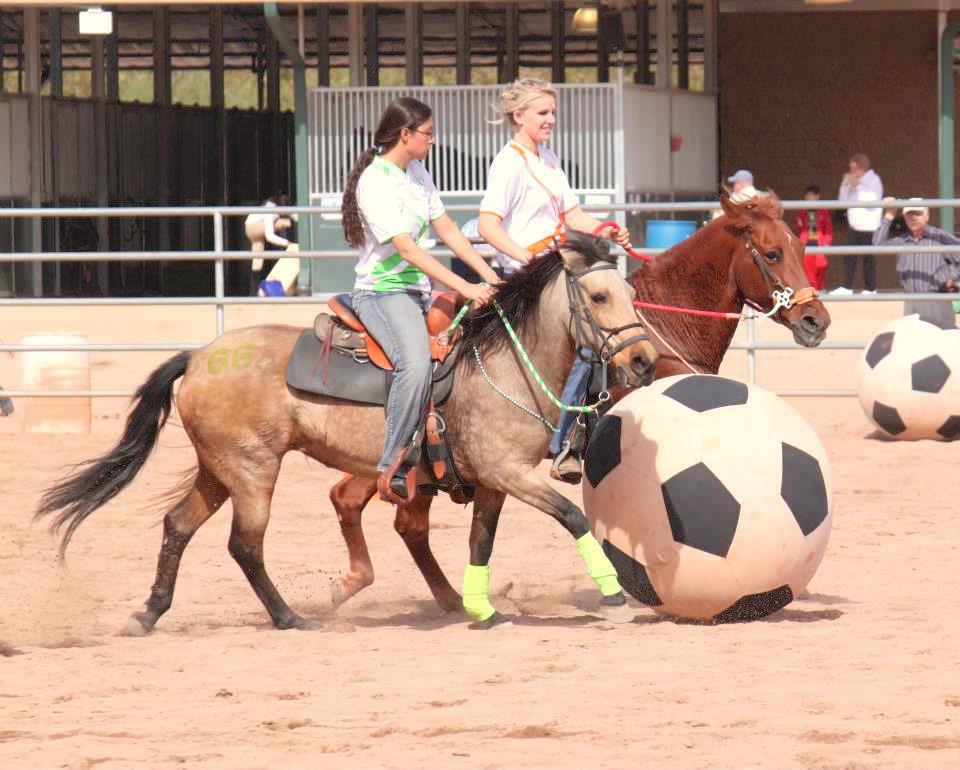 Surprise, Arizona is home to New Beginnings Paso Fino Horse Rescue. There, Glenn and Ingrid Davis rescue Paso Finos from all over the U.S. and get them placed in adoptive homes.
This work takes a lot of money and a lot of volunteers. Please help support this great cause.
To adopt or make a donation, go to:
http://www.newbeginningspasofinohorserescue.com

New Beginnings Paso Fino Rescue
http://www.newbeginningspasofinohorserescue.com/horseplay-soccer.html
New Beginnings Paso Fino Rescue
Soccer Ball purchase to benefit rescue.
http://ranchodeladama.com/HorsePlay_Store.html