<!--[if !supportLists]-->• <!--[endif]-->What is it?
This is a program designed to welcome new members into our association, ensure they meet fellow Paso owners, and answer questions regarding Paso Finos, trainers, tack, etc.
<!--[if !supportLists]-->• <!--[endif]-->Who can be a Mentor?
Any GW member with knowledge of the Paso Fino breed, tack, gait, etc. can be a mentor. A minimum of one member from each chapter is required, but additional mentors can be added as deemed necessary. A mentor should be positive about GWPFHA and PFHA and never degrade our organization or any other breed. A mentor should never degrade anyone's horse or use this program as a tool to promote sales, lessons, or breedings to their own benefit.
<!--[if !supportLists]-->• <!--[endif]-->What does a Mentor do?
First, contact all new members in your chapter. Make sure they are aware of activities being held in your chapter. If they live nearby, you may want to pick them up to attend a trail ride, clinic, or event being held. If not, try to coordinate someone nearby to meet them or pick them up. Introduce the new member to all members, include them in discussions, and make sure they feel welcomed.
Mentors need not be experts on tack, gait, etc., but should know who to contact for answers to questions they may have.
Introduce new members to fellow members that share similar interest. If they enjoy endurance riding....find an endurance rider to contact them. If they like trail riding....find a trail rider, etc., etc.
Ensure new member are aware of various PFHA and GW programs; i.e., High Point Awards Program, Pasos for Pleasure, Ticket to Ride, etc.
Check on members that have been inactive to ensure they feel wanted and included. If they need help with something, attempt to gather helpers to resolve the issue.
Mentors should be a resources for information, whether it is a problem with a horse, a referral for vets/farriers, or simply trails to ride.
<!--[if !supportLists]-->• <!--[endif]-->Who are the GWPFHA Mentors
Currently we have four Mentors assigned to Great Western. They are: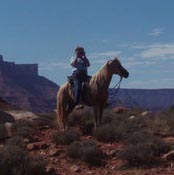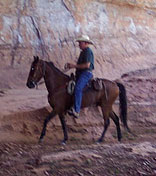 Arizona - Carol DeNinno Colorado - Suzie Tiller New Mexico Utah - Judi Bradbury

928-425-2562 303-688-3771 Leigh Manning 435-837-2125
gopaso@yahoo.com Suzietiller@gmail.com manningle@msn.com wbrad@getbeehive.net